NOTE: If you're following along on this Roddenberry adventure with me, you might have noticed that I've skipped over reviewing Strange New World, the third attempt at making the Dylan Hunt saga a reality. This is not an accident. It's a terrible pilot and I've already given it more than enough attention by reminding people it exists.
Another prototypical Star Trek concept before it got dumped into the 80s. In this case, the inspiration for Commander Data on TNG is fairly easy to see.
Though this goes in a completely different direction, as this android is built by a mysterious genius who disappeared, sending his creation on a hunt across the world, with a ticking clock running before he explodes like a nuke.
Questor passes for human (Foxworth is lucky he didn't have to wear gold contacts), but is less articulate than Data. Though I certainly hope his generic 'robotic' voice would have mellowed out a bit if this had gone to series. (They do lay narrative groundwork for it eventually easing up.)
Mike Farrell is a fine actor, but he's not strong lead. I don't dislike him here, but it took a while to warm up to him. It's tough to shake "BJ Hunnicutt", even if this is a year before he scored that role. He lacks a certain gravitas, for lack of a better description. He's like a rice cake.
It's a slow paced, but quite interesting romp in the same vein as other high-brow sci-fi concepts like 'Million Dollar Man'. As good as it had the potential to be, I can sadly see why it wasn't picked up. I'm not even sure what kind of adventures they could have had to maintain a series.
Quite good, but there's an unrealized potential here that feels frustratingly just out of reach.
Another missed opportunity. In some alternate reality this went on for several seasons.
⭐⭐⭐⭐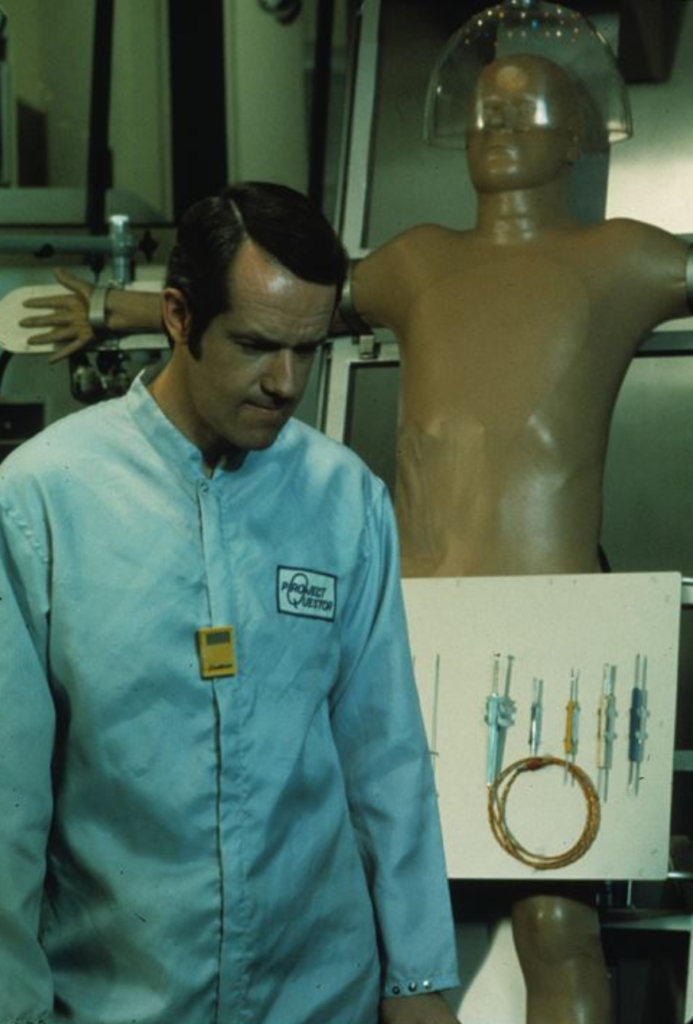 Observations:
Not even "fully functional" was an original joke. Geesh.
He got machine gunned like Data did in the missile silo, except it went much worse for Questor.
Take a drink every time a failed Roddenberry pilot includes "male", "female" or references anything relating to gender.
Questor Tapes succeeds where Strange New World failed: this show made the entire premise of the series THE story for the pilot episode. Where SNW treated the intro as if we'd all seen it before and just jumped right into an episode of the week. This, at least makes Questor Tapes a far superior watch standing on it's own.
via https://letterboxd.com/drfortyseven/film/the-questor-tapes/